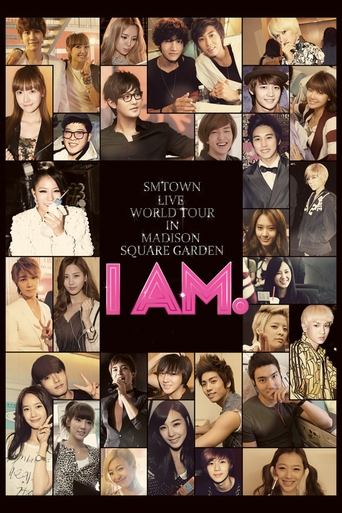 Rating: 8.8/10 by 6 users
Starring 32 artists from SM Town. The movie reflect the past, present and future of each artist with behind-the-scenes footage that follows the stars as they undergo rehearsals, revealing their day-to-day lives and also features interview, video diaries and never-seen-before archive files.
Release Date: Tue, May 15, 2012

Rating: 8.8/10 by 6 users

Alternative Title:
I AM. - SM Town Live World Tour in Madison Square Garden - US

Country:
South Korea
Language:
English
한국어/조선말
Runtime: 02 hour 10 minutes
Budget: $0
Revenue: $0

Plot Keyword: k-pop, idol group

No review about this movie yet!