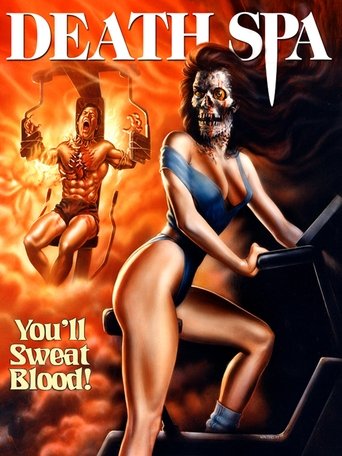 Rating: 5.2/10 by 48 users
Michael's health club is beseiged with a series of terrible murders involving killer saunas and other grisly devices. Michael's wife killed herself a while before and her brother holds Michael responsible. Michael needs to stop the bloodshed before he loses all of his clients.
Directing:
Writing:
James Bartruff
Mitch Paradise
Stars:
Release Date: Fri, Dec 01, 1989

Rating: 5.2/10 by 48 users

Alternative Title:
Witch Bitch - US
Σφαγή στο Γυμναστήριο - GR

Country:
United States of America
Language:
English
Runtime: 01 hour 28 minutes
Budget: $0
Revenue: $0

Plot Keyword: murder, spa, health club

No review about this movie yet!