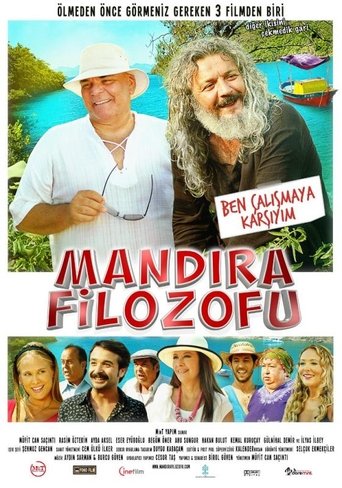 Rating: 6.9/10 by 26 users
Mustafaali, as a person who left the modern life behind him and lives in Cokertme Village, spends his days by reading books. Mustafaali, a person who is against working, satisfies all his vital needs from the blessing of nature. Cavit, on the other hand, is a rich businessman who lives in Istanbul. He has worked in his entire life and all he matters is to work, to earn and to make savings. Cavit's life becomes upside down after he met Mustafaali when he wants to buy Mustafaali's land to build a boutique hotel in Cokertme Bay. Living far from the modern life in his small land under the natural circumstances, Mustafaali's philosophy confuses Cavit who is a person from a big city.
Directing:
Writing:
Stars:
Release Date: Fri, Apr 04, 2014

Rating: 6.9/10 by 26 users

Alternative Title:

Country:
Language:
Türkçe
Runtime: 01 hour 49 minutes
Budget: $0
Revenue: $4,080,294

Plot Keyword:

No review about this movie yet!