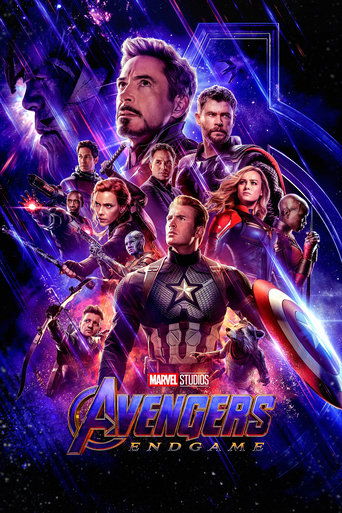 Rating: 0/10 by 0 users
After the devastating events of Avengers: Infinity War, the universe is in ruins due to the efforts of the Mad Titan, Thanos. With the help of remaining allies, the Avengers must assemble once more in order to undo Thanos' actions and restore order to the universe once and for all, no matter what consequences may be in store.
Directing:
Joe Russo
Anthony Russo
Chris Castaldi
Chris Castaldi
Simon Downes
Mark Johnston
Edward Catley
Writing:
Christopher Markus
Stephen McFeely
Jim Starlin
Jack Kirby
Christopher Markus
Stephen McFeely
Stan Lee
Stars:
Release Date: Wed, Apr 24, 2019

Rating: 0/10 by 0 users

Alternative Title:
Avengers: Infinity War Part 2 - US
Avengers: Annihilation - US
Avengers Endgame 3D - US
Avengers 4 - Endgame - DE

Country:
United States of America
Language:
English
Runtime: 03 hour 01 minutes
Budget: $500,000,000
Revenue: $0

Plot Keyword: sequel, superhero, based on comic, space, superhero team, imax, marvel cinematic universe, cosmic, avengers endgame, avengers 4

No review about this movie yet!