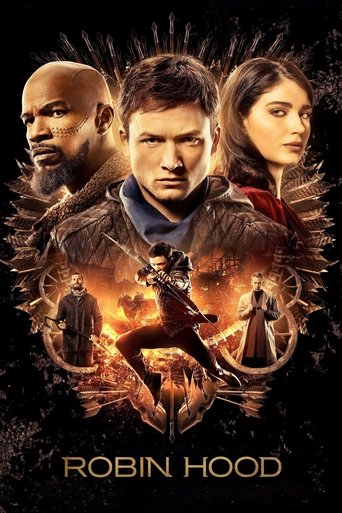 Rating: 6/10 by 268 users
A war-hardened Crusader and his Moorish commander mount an audacious revolt against the corrupt English crown.
Directing:
Writing:
David James Kelly
Ben Chandler
David James Kelly
Stars:
Release Date: Tue, Nov 20, 2018

Rating: 6/10 by 268 users

Alternative Title:
로빈 후드 - KR
Ο Ρομπέν Των Δασών (2018) - GR
Robin Hood. Forajido, héroe, leyenda - ES

Country:
United States of America
Language:
English
Runtime: 01 hour 56 minutes
Budget: $0
Revenue: $0

Plot Keyword: robin hood, archer, thief, middle ages

No review about this movie yet!