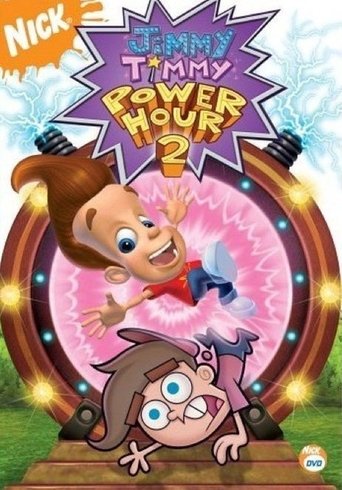 Rating: 6.482/10 by 56 users
Cartoon worlds collide in this hourlong adventure starring whiz kid Jimmy Neutron and Timmy Turner from "The Fairly OddParents." When the boys duel over Cindy Vortex, it draws the attention of Jimmy's archenemy, Prof. Calamitous, who teams with Wanda and Cosmo, forcing Jimmy and Timmy to work together to save the world from the all-powerful villain.
Directing:
Keith Alcorn
Butch Hartman
Mike Gasaway
Writing:
Steve Marmel
Steve Marmel
Jack C. Thomas
Gene Grillo
Gene Grillo
Rico Hill
Jed Spingarn
Stars:
Release Date: Tue, Mar 14, 2006

Rating: 6.482/10 by 56 users

Alternative Title:
La hora Jimmy Timmy II - ES
The Jimmy Timmy Power Hour II: When Nerds Collide! - US

Country:
United States of America
Language:
English
Runtime: 00 hour 50 minutes
Budget: $0
Revenue: $0

Plot Keyword:

No review about this movie yet!