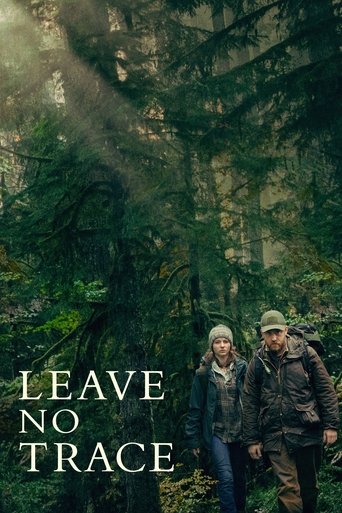 Rating: 6.9/10 by 130 users
A father and daughter live a perfect but mysterious existence in Forest Park, a beautiful nature reserve near Portland, Oregon, rarely making contact with the world. But when a small mistake tips them off to authorities, they are sent on an increasingly erratic journey in search of a place to call their own.
Directing:
Debra Granik
Scott Larkin
Writing:
Debra Granik
Anne Rosellini
Stars:
Release Date: Fri, Jun 29, 2018

Rating: 6.9/10 by 130 users

Alternative Title:
My Abandonment - US
Sans laisser de trace - FR
Ne hagyj nyomot! - HU
Senza lasciare traccia - IT
Не оставляй следов - RU
리브 노 트레이스 - KR
Ningún rastro - ES

Country:
Canada
United States of America
Language:
English
Runtime: 01 hour 50 minutes
Budget: $0
Revenue: $6,046,104

Plot Keyword: based on novel or book, portland, trauma, hiking, teenage girl, veteran, hitchhiking, woman director, squatting, ptsd, father daughter relationship, living off the grid, bee hive

No review about this movie yet!