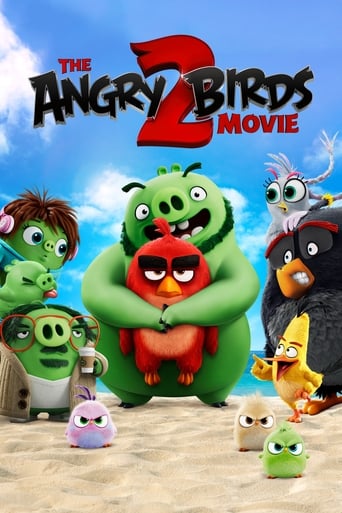 Rating: 5.7/10 by 56 users
Red, Chuck, Bomb and the rest of their feathered friends are surprised when a green pig suggests that they put aside their differences and unite to fight a common threat. Aggressive birds from an island covered in ice are planning to use an elaborate weapon to destroy the fowl and swine.
Directing:
Thurop Van Orman
John Rice
Writing:
Peter Ackerman
Eyal Podell
Jonathon E. Stewart
Stars:
Release Date: Fri, Aug 02, 2019

Rating: 5.7/10 by 56 users

Alternative Title:
Angry Birds 2 - FR
Angry Birds 2 - Der Film - DE
앵그리버드 더 무비 2 - KR

Country:
Finland
United States of America
Language:
English
Runtime: 01 hour 36 minutes
Budget: $65,000,000
Revenue: $2,603,947

Plot Keyword:

No review about this movie yet!