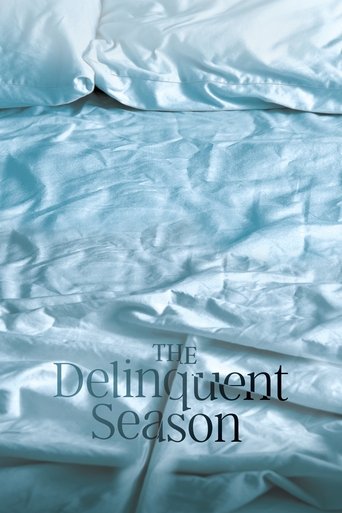 Rating: 6.8/10 by 22 users
In Dublin, two couples (Jim and Danielle; Yvonne and Chris) are seemingly living in marital bliss. However, when Chris's behaviour begins to change, Yvonne seeks solace in the arms of Jim, and before long they are in the midst of an affair. When a life-changing secret is later revealed, all four are forced to re-evaluate their lives, their marriages, and their friendships - but can anything be salvaged from the wreckage?
Directing:
Writing:
Stars:
Release Date: Fri, Apr 27, 2018

Rating: 6.8/10 by 22 users

Alternative Title:

Country:
Ireland
Language:
English
Runtime: 01 hour 43 minutes
Budget: $0
Revenue: $0

Plot Keyword: infidelity, dublin, marriage, deception

**_A fine film that could easily have been better_** > _Wouldn't it be nice if we got to the point where we could accept that women need variety, adventure, and novelty at least as much if not more than men do? Bad science got us to this point of believing that randiness and thirst for sexual adventure is uniquely, naturally male._ - Wednesday Martin; "'Nearly everything we believe about women and lust and infidelity is untrue'" (Suzanne Harrington); _Irish Examiner_ (October 29, 2018) _The Delinquent Season_ tells the story of two married couples living in Dublin; Jim (Cillian Murphy) and Danielle (Eva Birthistle), and Chris (Andrew Scott) and Yvonne (Catherine Walker). As the foursome are having dinner one evening, an argument breaks out between Chris and Yvonne, with Chris behaving in a worryingly irrational manner. A few days later, Chris confides in Jim as to why he's been having mood swings of late, swearing Jim to secrecy. Over the next few weeks, as Chris's mood swings become physically aggressive, Yvonne turns to Jim for support, and soon, they are in the midst of an affair. Jim, however, continues to keep Chris's secret. The film treats well the topic of middle-class malaise and _ennui_, deftly shifting the audience's sympathy multiple times throughout. However, in his feature directorial debut, Mark O'Rowe (best known as the writer of John Crowley's _Intermission_ and Rufus Norris's _Broken_) misses a great opportunity for a really powerful _dénouement_, letting the narrative drag on for 10 minutes or so too long. Still though, it's well acted, and extremely realistic, attaining an almost documentarian objectivity at times. Well worth checking out.