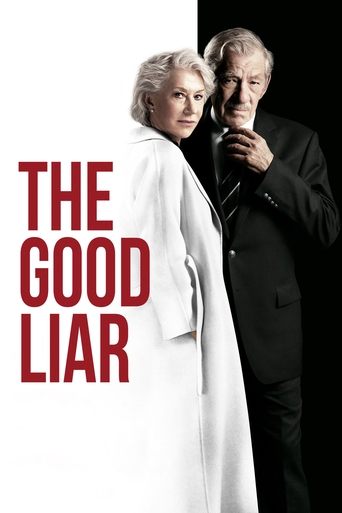 Rating: 6.7/10 by 92 users
Career con man Roy sets his sights on his latest mark: recently widowed Betty, worth millions. And he means to take it all. But as the two draw closer, what should have been another simple swindle takes on the ultimate stakes.
Directing:
Writing:
Jeffrey Hatcher
Nicholas Searle
Stars:
Release Date: Fri, Nov 08, 2019

Rating: 6.7/10 by 92 users

Alternative Title:
The Good Liar - Das alte Böse - DE

Country:
Germany
United Kingdom
United States of America
Language:
English
Runtime: 01 hour 49 minutes
Budget: $10,000,000
Revenue: $26,191,958

Plot Keyword: based on novel or book, con artist

No review about this movie yet!