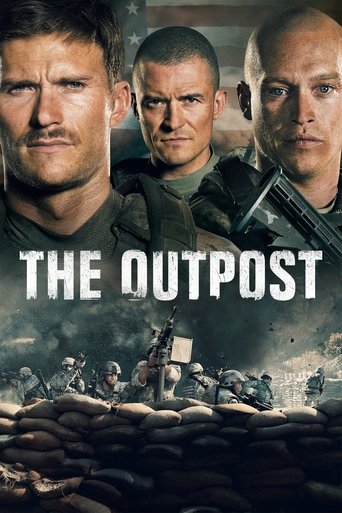 Rating: 6.7/10 by 350 users
A small unit of U.S. soldiers, alone at the remote Combat Outpost Keating, located deep in the valley of three mountains in Afghanistan, battles to defend against an overwhelming force of Taliban fighters in a coordinated attack. The Battle of Kamdesh, as it was known, was the bloodiest American engagement of the Afghan War in 2009 and Bravo Troop 3-61 CAV became one of the most decorated units of the 19-year conflict.
Directing:
Writing:
Paul Tamasy
Eric Johnson
Jake Tapper
Stars:
Release Date: Wed, Jun 24, 2020

Rating: 6.7/10 by 350 users

Alternative Title:
Assiégés - CA
The Outpost - Überleben ist alles - DE
72小時前哨救援 - TW
Outpost, The (2020) - US

Country:
Bulgaria
United States of America
Language:
English
Runtime: 02 hour 03 minutes
Budget: $0
Revenue: $0

Plot Keyword: based on novel or book, based on a true story, afghanistan war, afganistan

No review about this movie yet!