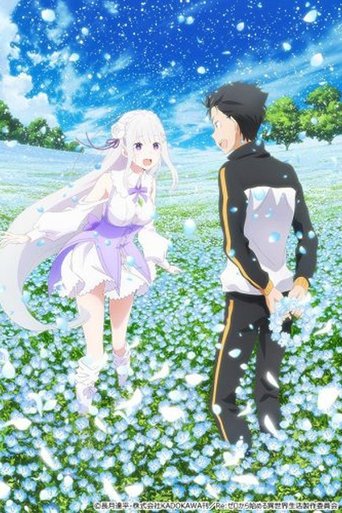 Rating: 6/10 by 36 users
Subaru and friends finally get a moment of peace, and Subaru goes on a certain secret mission that he must not let anyone find out about! However, even though Subaru is wearing a disguise, Petra and other children of the village immediately figure out who he is. Now that his mission was exposed within five seconds of it starting, what will happen with Subaru's "date course" with Emilia?
Directing:
Tatsuya Koyanagi
Masaharu Watanabe
Writing:
Tappei Nagatsuki
Shinichi Otsuka
Masahiro Yokotani
Stars:
Release Date: Sat, Oct 06, 2018

Rating: 6/10 by 36 users

Alternative Title:
Re 제로부터 시작하는 이세계 생활 메모리 스노우 - KR
Re:ZERO -Starting Life in Another World- Memory Snow - US

Country:
Japan
Language:
日本語
Runtime: 01 hour 15 minutes
Budget: $0
Revenue: $0

Plot Keyword: magic, fantasy, time loop, parallel world, anime

No review about this movie yet!