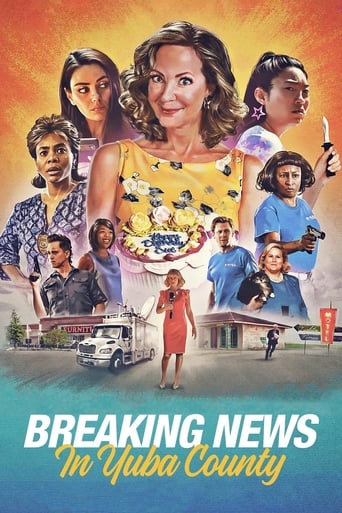 Rating: 0/10 by 0 users
An overlooked pencil-pusher catches her husband in bed with another woman, the shock of which causes him to die of a heart attack. So she buries his body and takes advantage of the growing celebrity status that comes from having a missing husband. But she quickly finds herself in over her head, dodging cops and criminals, all while trying to keep the truth from her sister, a local news anchor who's desperate for a story.
Directing:
Writing:
Stars:
Release Date: Thu, May 20, 2021

Rating: 0/10 by 0 users

Alternative Title:
Scandale en direct - FR

Country:
United States of America
Language:
English
Runtime: 01 hour 36 minutes
Budget: $0
Revenue: $0

Plot Keyword:

No review about this movie yet!