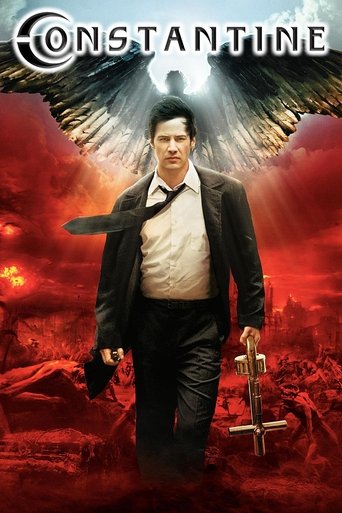 Rating: 6.9/10 by 4274 users
John Constantine has literally been to Hell and back. When he teams up with a policewoman to solve the mysterious suicide of her twin sister, their investigation takes them through the world of demons and angels that exists beneath the landscape of contemporary Los Angeles.
Directing:
Francis Lawrence
Josh McLaglen
Michael L. Fink
Rick Kelly
Maria Battle Campbell
Writing:
Jamie Delano
Garth Ennis
Kevin Brodbin
Kevin Brodbin
Frank A. Cappello
Alan Moore
Enfys Dickinson
Stars:
Release Date: Tue, Feb 08, 2005

Rating: 6.9/10 by 4274 users

Alternative Title:
Konstantin - BG
Konstantínos - GR
Konstantin - RS
Konstantin: Povelitel' t'my - RU
Konstantyn - UA

Country:
Germany
United States of America
Language:
English

Runtime: 02 hour 01 minutes
Budget: $100,000,000
Revenue: $230,884,728

Plot Keyword: angel, confession, dc comics, exorcism, archangel gabriel, holy water, supernatural, superhero, based on comic, lucifer, demon, occult, aftercreditsstinger

Somehow I feel this movie in a way focuses more than others on feet. I know it sounds strange and I might be alone in my perception but hey this might be useful information for someone.