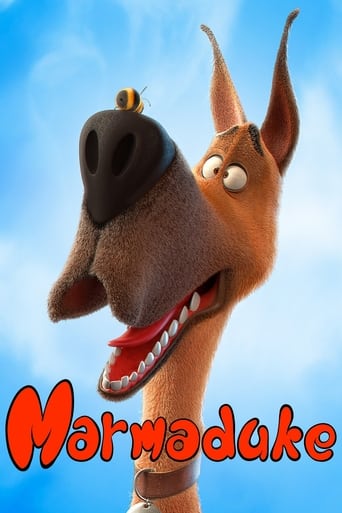 Rating: 5.4/10 by 61 users
Great Dane Marmaduke epitomizes the overgrown lapdog, with an irascible streak and a penchant for mischief that is tempered with a deep sense of love and responsibility for his human family, the Winslows. The new animation is set in the world of elite dog shows, rife divas, rivalries and slapstick comedy.
Directing:
Mark A.Z. Dippé
Phil Nibbelink
Youngki Lee
Matt Philip Whelan
Writing:
Byron Kavanagh
Brad Anderson
Stars:
Release Date: Thu, Apr 28, 2022

Rating: 5.4/10 by 61 users

Alternative Title:
Marmadjūks - LV

Country:
Canada
Hong Kong
United States of America
Language:
English
Runtime: 01 hour 28 minutes
Budget: $0
Revenue: $1,379,888

Plot Keyword: competition, pet, computer animation, dog, animal, great dane, dog show

No review about this movie yet!