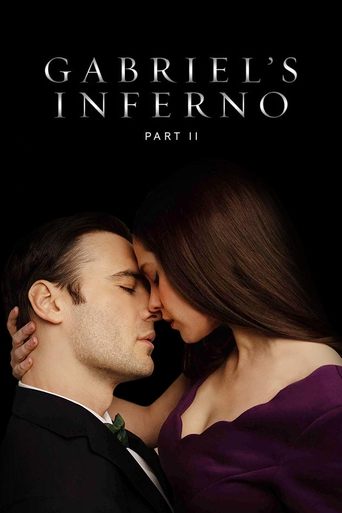 Rating: 8.7/10 by 1287 users
Professor Gabriel Emerson finally learns the truth about Julia Mitchell's identity, but his realization comes a moment too late. Julia is done waiting for the well-respected Dante specialist to remember her and wants nothing more to do with him. Can Gabriel win back her heart before she finds love in another's arms?
Directing:
Writing:
Stars:
Release Date: Fri, Jul 31, 2020

Rating: 8.7/10 by 1287 users

Alternative Title:
Gabriel's Inferno: Part 2 - US
加百列的地狱 第二部 - CN

Country:
Language:
English
Runtime: 01 hour 45 minutes
Budget: $0
Revenue: $0

Plot Keyword:

No review about this movie yet!