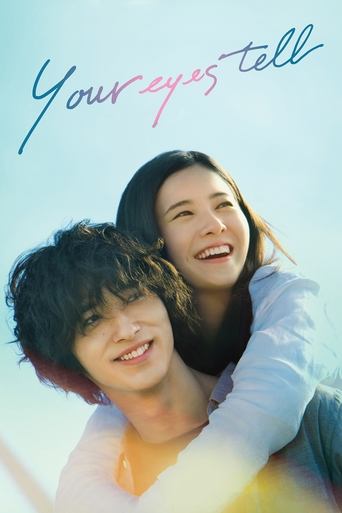 Rating: 8.5/10 by 311 users
A tragic accident lead to Kaori's blindness, but she clings to life and the smaller pleasures it can still afford her. She meets Rui and begins to talk to him. Rui was once a promising kickboxer, but something happened in his past. Kaori's smile brings out a change in Rui. However, the two are connected in more than one way. Rui attempts to do what is right.
Directing:
Writing:
Song Il-gon
Yuichi Toyone
No Hong-jin
Stars:
Release Date: Fri, Oct 23, 2020

Rating: 8.5/10 by 311 users

Alternative Title:
Kimi No Me Ga Toikakete Iru - JP
きみの瞳(め)が問いかけている - JP
유어 아이즈 텔 - KR
看不見的愛 - HK
Your Eyes Tell - HK
สัมผัสนั้น..ไม่มีวันลืม - TH

Country:
Japan
Language:
日本語
Runtime: 02 hour 03 minutes
Budget: $0
Revenue: $0

Plot Keyword:

No review about this movie yet!