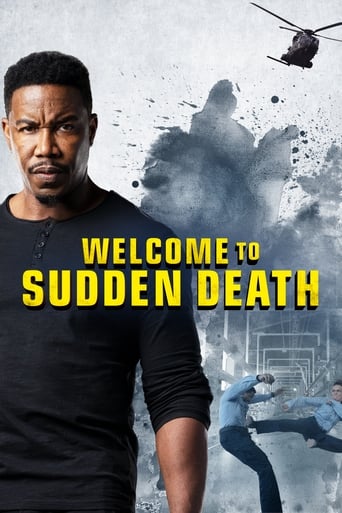 Rating: 6.4/10 by 165 users
Jesse Freeman is a former special forces officer and explosives expert now working a regular job as a security guard in a state-of-the-art basketball arena. Trouble erupts when a tech-savvy cadre of terrorists kidnap the team's owner and Jesse's daughter during opening night. Facing a ticking clock and impossible odds, it's up to Jesse to not only save them but also a full house of fans in this highly charged action thriller.
Directing:
Writing:
Gene Quintano
Dallas Jackson
Stars:
Release Date: Tue, Sep 29, 2020

Rating: 6.4/10 by 165 users

Alternative Title:
Sudden Death 2 - US

Country:
Canada
France
Japan
United Kingdom
United States of America
Language:
English
Deutsch
Runtime: 01 hour 20 minutes
Budget: $0
Revenue: $0

Plot Keyword:

No review about this movie yet!