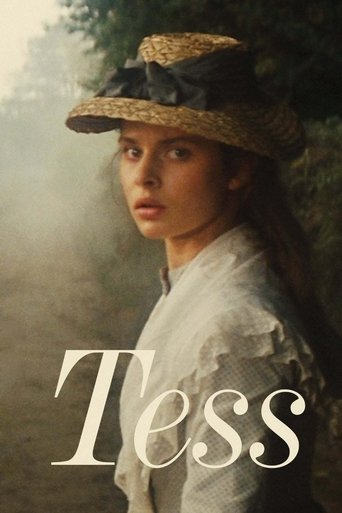 Rating: 6.9/10 by 149 users
A strong-willed peasant girl is sent by her father to the estate of some local aristocrats to capitalize on a rumor that their families are from the same line. This fateful visit commences an epic narrative of sex, class, betrayal, and revenge.
Directing:
Writing:
Gérard Brach
Roman Polanski
Thomas Hardy
Stars:
Release Date: Sat, Oct 06, 1979

Rating: 6.9/10 by 149 users

Alternative Title:
Tess - Uma Lição de Vida - BR
Tess - viattomuuden tarina - FI
Tess, glykeia mou xadelfi... - GR
Egy tiszta nő - HU
테스 - KR
El sacrificio de Tess - MX

Country:
France
United Kingdom
Language:
English
Runtime: 02 hour 51 minutes
Budget: $0
Revenue: $0

Plot Keyword: rape, based on novel or book, peasant, historian, marriage, love, revenge, murder, mansion, family, farmer, young, nobility, aristocratic, strong, stonehenge, 19th century

No review about this movie yet!