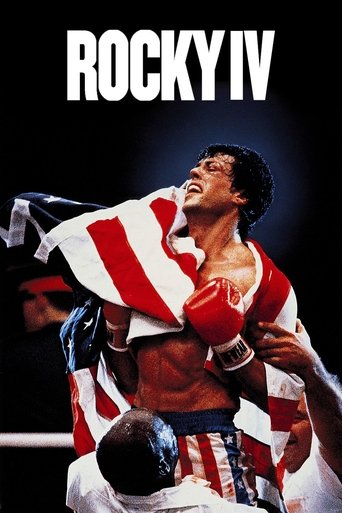 Rating: 6.8/10 by 1635 users
After iron man Drago, a highly intimidating 6-foot-5, 261-pound Soviet athlete, kills Apollo Creed in an exhibition match, Rocky comes to the heart of Russia for 15 pile-driving boxing rounds of revenge.
Directing:
Writing:
Stars:
Release Date: Thu, Nov 21, 1985

Rating: 6.8/10 by 1635 users

Alternative Title:
Rocky 4 - US
Рокки 4 - RU
Rocky 4 - BR
Rocky 4 - ES
ロッキー4/炎の友情 - JP
Rocky 4. - HU
Ρόκυ Νο 4 - GR
Rocky IV - CZ
록키 4 - KR

Country:
United States of America
Language:
English
Runtime: 01 hour 31 minutes
Budget: $31,000,000
Revenue: $300,473,716

Plot Keyword: usa, transporter, loss of loved one, cold war, soviet union, boxer, kgb, dying and death, loss of powers, boxing match, training, matter of life and death, sibiria, friendship, victory, sport, revenge

No review about this movie yet!