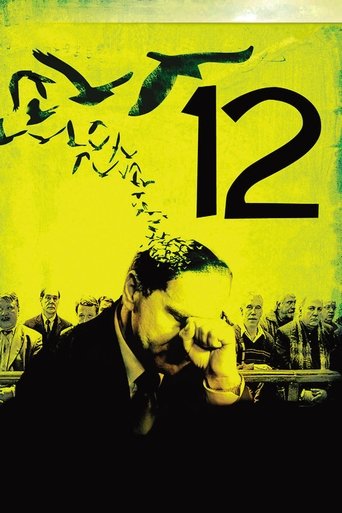 Rating: 7.2/10 by 144 users
A loose remake of "12 Angry Men", "12" is set in contemporary Moscow where 12 very different men must unanimously decide the fate of a young Chechen accused of murdering his step-father, a Russian army officer. Consigned to a makeshift jury room in a school gymnasium, one by one each man takes center stage to confront, connect, and confess while the accused awaits a verdict and revisits his heartbreaking journey through war in flashbacks.
Directing:
Writing:
Reginald Rose
Vladimir Moiseyenko
Nikita Mikhalkov
Aleksandr Novototsky
Stars:
Release Date: Wed, Jun 06, 2007

Rating: 7.2/10 by 144 users

Alternative Title:
12 - RU
Dodici - IT
Двенадцать - RU

Country:
Russia
Language:
Pусский
Český

Runtime: 02 hour 39 minutes
Budget: $4,000,000
Revenue: $7,537,453

Plot Keyword: jurors, court case, chechnya, jury, racism

No review about this movie yet!