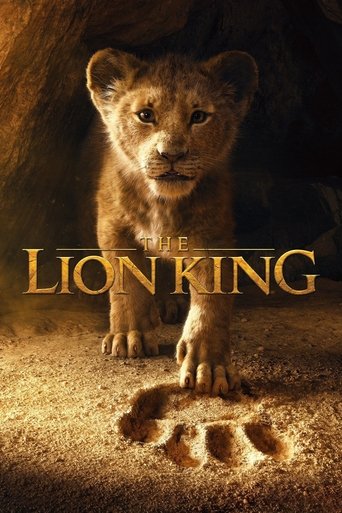 Rating: 6.3/10 by 119 users
Simba idolises his father, King Mufasa, and takes to heart his own royal destiny. But not everyone in the kingdom celebrates the new cub's arrival. Scar, Mufasa's brother—and former heir to the throne—has plans of his own. The battle for Pride Rock is ravaged with betrayal, tragedy and drama, ultimately resulting in Simba's exile. With help from a curious pair of newfound friends, Simba will have to figure out how to grow up and take back what is rightfully his.
Directing:
Writing:
Jeff Nathanson
Irene Mecchi
Jonathan Roberts
Linda Woolverton
Brenda Chapman
Stars:
Release Date: Fri, Jul 12, 2019

Rating: 6.3/10 by 119 users

Alternative Title:
O Basilias twn Liontariwn - GR
O Basilias ton Liontariwn - GR

Country:
United States of America
Language:
English
Runtime: 01 hour 58 minutes
Budget: $0
Revenue: $0

Plot Keyword: africa, lion, prince, uncle, remake, grief, cgi, redemption, king, family, imax, sidekick, live action and animation, father son relationship, live action remake

No review about this movie yet!