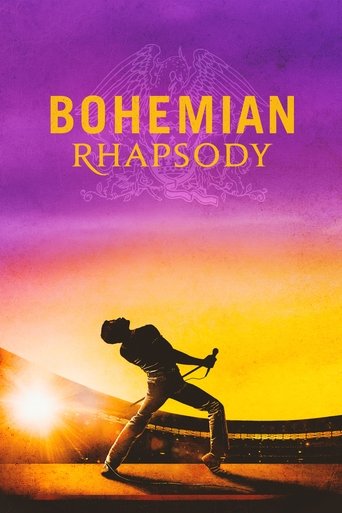 Rating: 8.3/10 by 1148 users
Singer Freddie Mercury, guitarist Brian May, drummer Roger Taylor and bass guitarist John Deacon take the music world by storm when they form the rock 'n' roll band Queen in 1970. Hit songs become instant classics. When Mercury's increasingly wild lifestyle starts to spiral out of control, Queen soon faces its greatest challenge yet – finding a way to keep the band together amid the success and excess.
Directing:
Claire Frayn
Jack Ravenscroft
Bryan Singer
Dexter Fletcher
Writing:
Anthony McCarten
Peter Morgan
Anthony McCarten
Stars:
Release Date: Wed, Oct 24, 2018

Rating: 8.3/10 by 1148 users

Alternative Title:
Богемська рапсодія - UA
Bohém rapszódia - HU
Богемская рапсодия - RU
Бохемска рапсодия - BG
보헤미안 랩소디 - KR
Боемска Рапсодија - RS
Bohemian Rhapsody - NO

Country:
United Kingdom
United States of America
Language:
English
Runtime: 02 hour 15 minutes
Budget: $52,000,000
Revenue: $384,330,487

Plot Keyword: london england, 1970s, musician, biography, music, based on a true story, singer, fame, rock band, music band, based on true events, 1980s

No review about this movie yet!