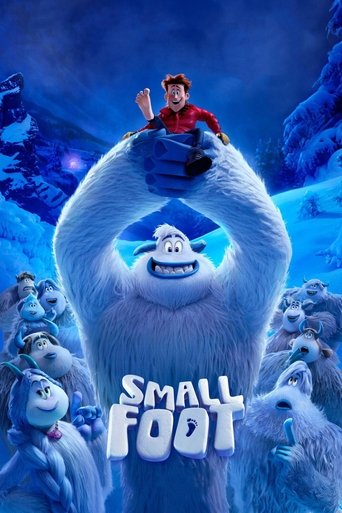 Rating: 6.4/10 by 110 users
A bright young yeti finds something he thought didn't exist—a human. News of this "smallfoot" throws the simple yeti community into an uproar over what else might be out there in the big world beyond their snowy village.
Directing:
Karey Kirkpatrick
Jason Reisig
Writing:
John Requa
Glenn Ficarra
Sergio Pablos
Karey Kirkpatrick
Clare Sera
Stars:
Release Date: Thu, Sep 20, 2018

Rating: 6.4/10 by 110 users

Alternative Title:
Yéti et Compagnie - FR
Pie Pequeño - AR
Smallfoot - Il mio amico delle nevi - IT

Country:
United States of America
Language:
English
Runtime: 01 hour 36 minutes
Budget: $0
Revenue: $0

Plot Keyword:

No review about this movie yet!