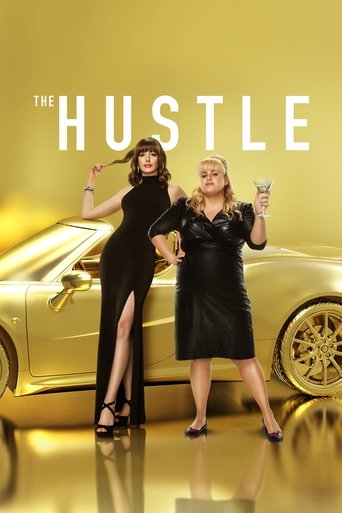 Rating: 6.1/10 by 482 users
Two female scam artists, one low rent and the other high class, compete to swindle a naïve tech prodigy out of his fortune. A remake of the 1988 comedy "Dirty Rotten Scoundrels."
Directing:
Chris Addison
Mark Goddard
Writing:
Jacqueline Schaeffer
Paul Henning
Stanley Shapiro
Paul Henning
Dale Launer
Dale Launer
Stanley Shapiro
Stars:
Release Date: Thu, May 09, 2019

Rating: 6.1/10 by 482 users

Alternative Title:
Nasty Women - US
Shakhraiky - UA
坏坏女郎 - CN
詐騙女神 - TW
Maestras del Engaño - CO
Glam Girls - Hinreissend verdorben - DE

Country:
United States of America
Language:
English
Dansk
Français
Nederlands
Deutsch
Runtime: 01 hour 34 minutes
Budget: $0
Revenue: $32,677,774

Plot Keyword: competition, bet, remake, con artist

No review about this movie yet!