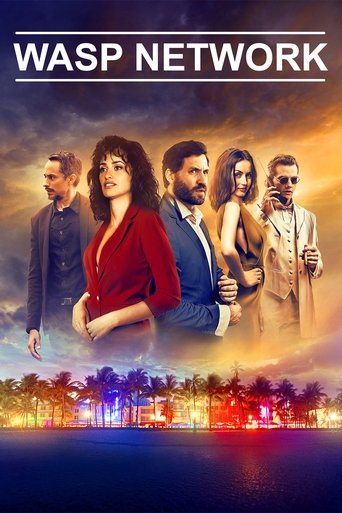 Rating: 6.4/10 by 96 users
Havana, Cuba, 1990. René González, an airplane pilot, unexpectedly flees the country, leaving behind his wife Olga and his daughter Irma, and begins a new life in Miami, where he becomes a member of an anti-Castro organization.
Directing:
Olivier Assayas
Matthew Gledhill
Christelle Meaux
Luc Bricault
Writing:
Olivier Assayas
Fernando Morais
Stars:
Release Date: Wed, Jan 29, 2020

Rating: 6.4/10 by 96 users

Alternative Title:
Cuban Network - FR

Country:
Belgium
Brazil
France
Spain
Language:
English
Italiano
Pусский
Español
Runtime: 02 hour 08 minutes
Budget: $0
Revenue: $0

Plot Keyword: miami, florida, cuba, based on a true story, espionage, terrorism, havana, cuba, spy ring, 1990s, inspired by novel or book, 20th century, castro regime, anti-castro organization, cuban history

No review about this movie yet!