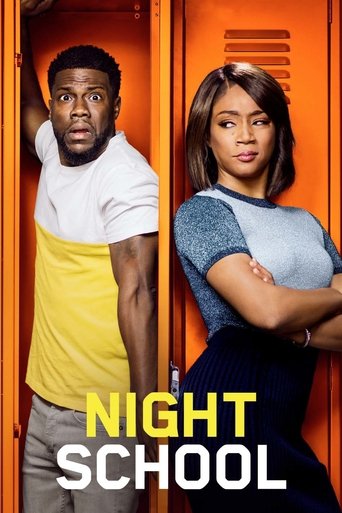 Rating: 6.3/10 by 184 users
Teddy Walker is a successful salesman whose life takes an unexpected turn when he accidentally blows up his place of employment. Forced to attend night school to get his GED, Teddy soon finds himself dealing with a group of misfit students, his former high school nemesis and a feisty teacher who doesn't think he's too bright.
Directing:
Writing:
Kevin Hart
Kevin Hart
Harry Ratchford
Joey Wells
Matthew Kellard
Nicholas Stoller
John Hamburg
Stars:
Release Date: Thu, Sep 27, 2018

Rating: 6.3/10 by 184 users

Alternative Title:
나이트 스쿨 - KR

Country:
United States of America
Language:
English
Runtime: 01 hour 51 minutes
Budget: $29,000,000
Revenue: $33,157,615

Plot Keyword:

No review about this movie yet!