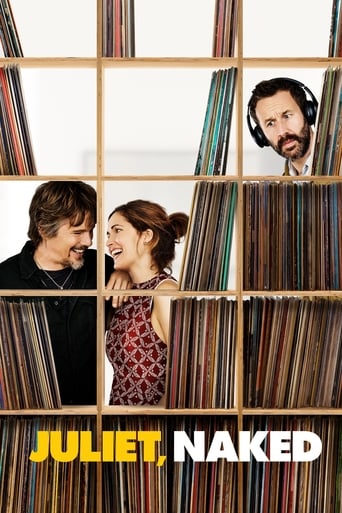 Rating: 6.4/10 by 44 users
Annie is stuck in a long-term relationship with Duncan – an obsessive fan of obscure rocker Tucker Crowe. When the acoustic demo of Tucker's hit record from 25 years ago surfaces, its discovery leads to a life-changing encounter with the elusive rocker himself.
Directing:
Jesse Peretz
Tom White
Emily Perowne
Kim Armitage
Jonny Eagle
Writing:
Tamara Jenkins
Jim Taylor
Nick Hornby
Evgenia Peretz
Stars:
Release Date: Thu, Aug 16, 2018

Rating: 6.4/10 by 44 users

Alternative Title:

Country:
United Kingdom
United States of America
Language:
English
Runtime: 01 hour 37 minutes
Budget: $0
Revenue: $0

Plot Keyword: music, english countryside, child wish, rockstar, dysfunctional relationship

No review about this movie yet!