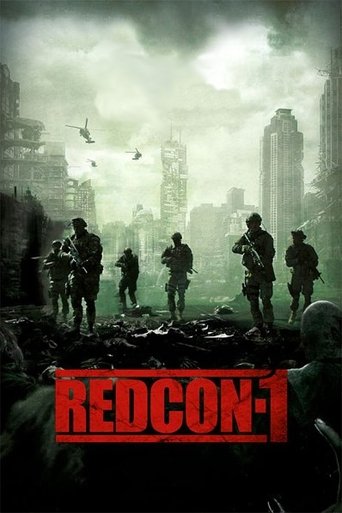 Rating: 4.5/10 by 58 users
After a zombie apocalypse spreads from a London prison, the UK is brought to its knees. The spread of the virus is temporarily contained but, without a cure, it's only a matter of time before it breaks its boundaries and the biggest problem of all… any zombies with combat skills are now enhanced. With the South East of England quarantined from the rest of the world using fortified borders, intelligence finds that the scientist responsible for the outbreak is alive and well in London. With his recovery being the only hope of a cure, a squad of eight Special Forces soldiers is sent on a suicide mission to the city, now ruled by the undead, with a single task: get him out alive within 72 hours by any means necessary. What emerges is an unlikely pairing on a course to save humanity against ever-rising odds.
Directing:
Writing:
Mark Strange
Chee Keong Cheung
Steve Horvath
Stars:
Release Date: Fri, Sep 07, 2018

Rating: 4.5/10 by 58 users

Alternative Title:
屍控警戒 - TW

Country:
United Kingdom
Language:
English
Runtime: 01 hour 57 minutes
Budget: $0
Revenue: $0

Plot Keyword: martial arts, blood, zombie, soldier, city

No review about this movie yet!