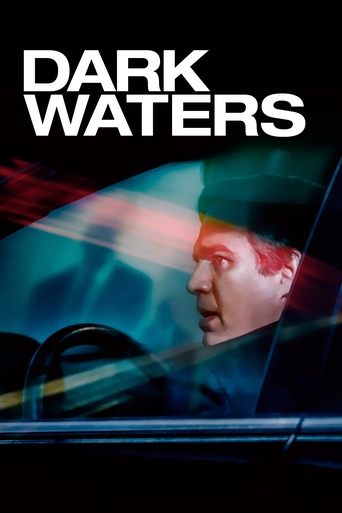 Rating: 7.4/10 by 594 users
A tenacious attorney uncovers a dark secret that connects a growing number of unexplained deaths to one of the world's largest corporations. In the process, he risks everything — his future, his family, and his own life — to expose the truth.
Directing:
Writing:
Matthew Michael Carnahan
Mario Correa
Stars:
Release Date: Fri, Nov 22, 2019

Rating: 7.4/10 by 594 users

Alternative Title:
El precio de la verdad - AR
O Preço da Verdade – Dark Waters - BR
El precio de la verdad - CO
Dry Run - US
The Lawyer Who Became DuPont's Worst Nightmare - US

Country:
United States of America
Language:
English
Runtime: 02 hour 07 minutes
Budget: $0
Revenue: $13,601,384

Plot Keyword: biography, pollution, lawsuit, west virginia, based on a true story

After watching 'Dark Waters', you'll simply leave the cinema enraged by the sheer display of economic cruelty from a monolithic, faceless corporation and its evil and very rich henchmen. - Jake Watt Read Jake's full article... https://www.maketheswitch.com.au/article/review-dark-waters-a-frightening-and-infuriating-tale-of-corporate-greed
Great acting and portrayal of corporate madness and the total disregard for human lives in exchange for the almighty dollar.