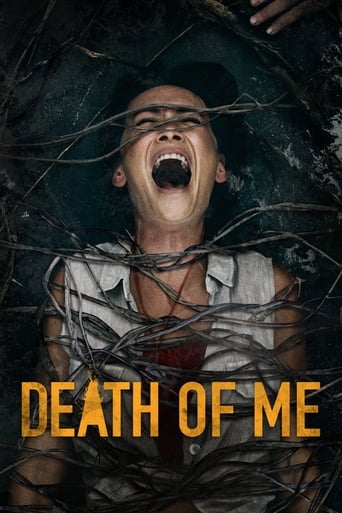 Rating: 5.5/10 by 50 users
A couple on holiday on a remote South Pacific island awaken one morning with a hang over and no recollection of what transpired. When playing back a video of the previous night, they see they participated in a local ritual that somehow ends with him murdering her.
Directing:
Darren Lynn Bousman
John Milton Branton
Jessica Luhrssen
Montakan Ketmala
Writing:
James Morley III
David Tish
Ariel Margolis
Stars:
Release Date: Fri, Oct 02, 2020

Rating: 5.5/10 by 50 users

Alternative Title:
Острів кошмарів - UA
Моя смерть - UA
Моя смерть - RU
С днем смерти - RU

Country:
Thailand
United States of America
Language:
English
ภาษาไทย
Runtime: 01 hour 35 minutes
Budget: $0
Revenue: $41,848

Plot Keyword: suicide, photographer, passport, hallucination, thailand, pregnancy, hallucinogenic drug, ritual sacrifice, tourists in peril, american tourist

No review about this movie yet!