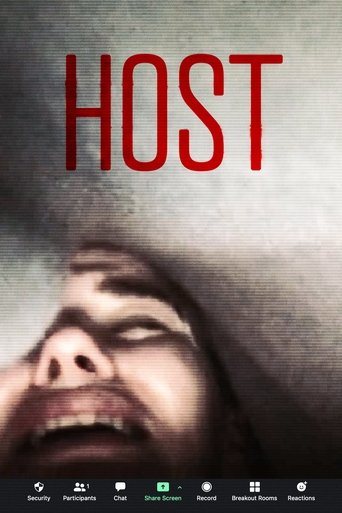 Rating: 8.3/10 by 11 users
Six friends hire a medium to hold a séance via Zoom during lockdown — but they get far more than they bargained for as things quickly go wrong. When an evil spirit starts invading their homes, they begin to realize they might not survive the night.
Directing:
Writing:
Rob Savage
Gemma Hurley
Jed Shepherd
Stars:
Release Date: Fri, Nov 27, 2020

Rating: 8.3/10 by 11 users

Alternative Title:
호스트 - KR
鬼弒訊 - TW

Country:
United Kingdom
Language:
English
Runtime: 00 hour 56 minutes
Budget: $0
Revenue: $0

Plot Keyword: isolation, computer, quarantine, evil spirit, internet, psychic, internet chat, seance, lockdown, virus, video chat, séance, covid-19

No review about this movie yet!