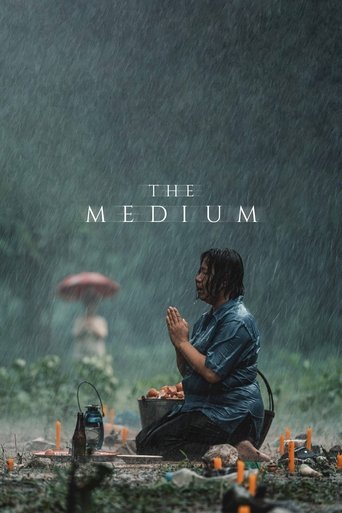 Rating: 7/10 by 357 users
A horrifying story of a shaman's inheritance in the Isan region of Thailand. But the goddess that appears to have taken possession of a family member turns out not to be as benevolent as it first appears.
Directing:
Banjong Pisanthanakun
Siwawut Sewatanon
Writing:
Na Hong-jin
Chantavit Dhanasevi
Banjong Pisanthanakun
Siwawut Sewatanon
Choi Cha-won
Stars:
Release Date: Wed, Jul 14, 2021

Rating: 7/10 by 357 users

Alternative Title:
랑종 - KR
RANG ZONG - US
R̀āng thrng - TH
Rangjong - KR
Rang Jong - KR
Rangzong - TH
女神の継承 - JP

Country:
South Korea
Thailand
Language:
Español
ภาษาไทย
Runtime: 02 hour 11 minutes
Budget: $0
Revenue: $7,230,000

Plot Keyword: medium, thailand, supernatural, shaman, mockumentary, fake documentary, folk horror, supernatural horror

No review about this movie yet!