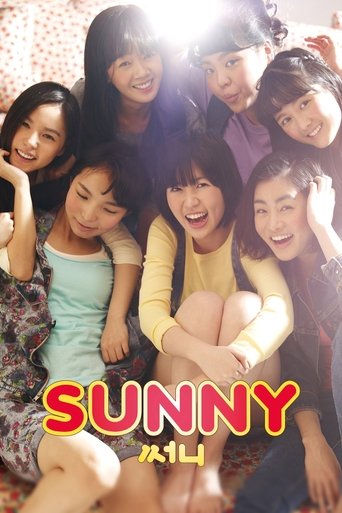 Rating: 7.9/10 by 107 users
Na-mi, a transfer student, becomes a laughingstock on her first day of school because of her strong southern dialect. Six girls jump in to help the new kid adapt to the new environment, and the girls come to call their circle of friends "Sunny."
Directing:
Writing:
Kang Hyung-chul
Lee Byeong-heon
Stars:
Release Date: Wed, May 04, 2011

Rating: 7.9/10 by 107 users

Alternative Title:
Sseo-ni - KR
써니 - KR
Sunny - US
วันนั้น วันนี้ เพื่อนกันตลอดไป - TH

Country:
South Korea
Language:
한국어/조선말
Runtime: 02 hour 04 minutes
Budget: $3,550,000
Revenue: $48,000,000

Plot Keyword: bullying, gang

No review about this movie yet!