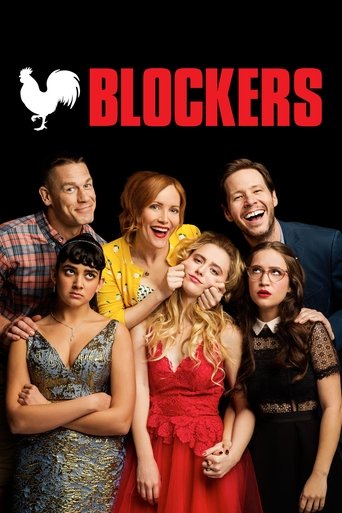 Rating: 6.2/10 by 1098 users
When three parents discover their daughters' pact to lose their virginity at prom, they launch a covert one-night operation to stop the teens from sealing the deal.
Directing:
Writing:
Stars:
Release Date: Wed, Mar 14, 2018

Rating: 6.2/10 by 1098 users

Alternative Title:
Cherries - US
Cock Blockers - US
The Pact - US

Country:
United States of America
Language:
English
Runtime: 01 hour 42 minutes
Budget: $21,000,000
Revenue: $93,674,786

Plot Keyword: parent child relationship, prom, house party, teenage girl, teenager, teen comedy, teenage sexuality, woman director, prom night, losing virginity, mid-life crisis

It's American Pie for a more sophisticated era, and with more parental involvement. This was unexpectedly good--dumb-in-the-good-way, and sweet, and lighthearted, and touching--if occasionally false--and the best straight comedy I've seen in years and years. There's humour of every kind in here, so you're bound to get at least a few laughs.