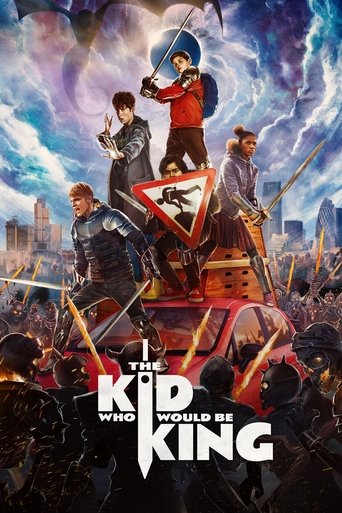 Rating: 6/10 by 128 users
Old-school magic meets the modern world when young Alex stumbles upon the mythical sword Excalibur. He soon unites his friends and enemies, and they become knights who join forces with the legendary wizard Merlin. Together, they must save mankind from the wicked enchantress Morgana and her army of supernatural warriors.
Directing:
Writing:
Stars:
Release Date: Wed, Jan 16, 2019

Rating: 6/10 by 128 users

Alternative Title:
Çocuk Kral Olacak - TR
Dete koje će postati kralj - RS

Country:
United Kingdom
Language:
English
Runtime: 02 hour 00 minutes
Budget: $60,000,000
Revenue: $0

Plot Keyword: sword, menace, magic, epic, merlin, knight, medieval, enchantress, evil woman, excalibur, quest, final battle, led zeppelin, sword in the stone

No review about this movie yet!