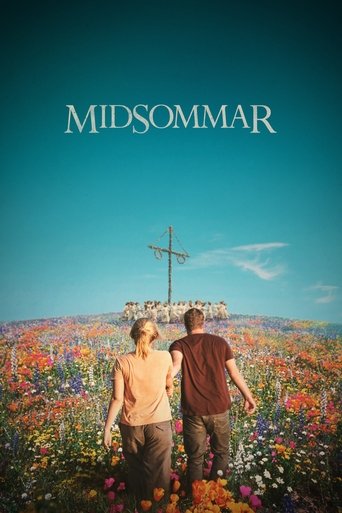 Rating: 7.3/10 by 110 users
A young couple travels to Sweden to visit their friend's rural hometown and attend its mid-summer festival. What begins as an idyllic retreat quickly descends into an increasingly violent and bizarre competition at the hands of a pagan cult.
Directing:
Ari Aster
Beau Ferris
Melissa Lawrence
Reszeli-Soós András
Ákos Strommer
Writing:
Stars:
Release Date: Wed, Jul 03, 2019

Rating: 7.3/10 by 110 users

Alternative Title:
Мідсоммар - UA
仲夏夜惊魂 - CN

Country:
United States of America
Language:
English
svenska
Runtime: 02 hour 27 minutes
Budget: $9,000,000
Revenue: $19,672,648

Plot Keyword: sweden, trip, sacrifice, ritual, cult, magic mushroom, paganism, hallucinogenic drug, couple, bonfire, midsummer, ättastupa

No review about this movie yet!