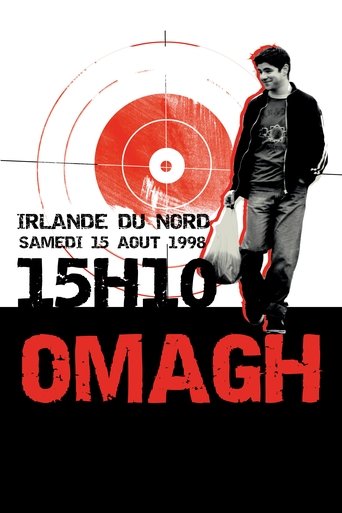 Rating: 7.1/10 by 11 users
The movie starts at the 1998 bomb attack by the Real IRA at Omagh, Northern Ireland. The attack killed 31 people. Michael Gallagher one of the relatives of the victims starts an examination to bring the people responsible to court.
Directing:
Pete Travis
Louise Gaffney
Writing:
Paul Greengrass
Guy Hibbert
Stars:
Release Date: Sat, May 22, 2004

Rating: 7.1/10 by 11 users

Alternative Title:

Country:
Ireland
United Kingdom
Language:
English
Runtime: 01 hour 42 minutes
Budget: $0
Revenue: $0

Plot Keyword: bomb, terror, loss of loved one, bomber, time bomb, northern ireland, car bomb, ira (irish republican army), bomb planting

No review about this movie yet!