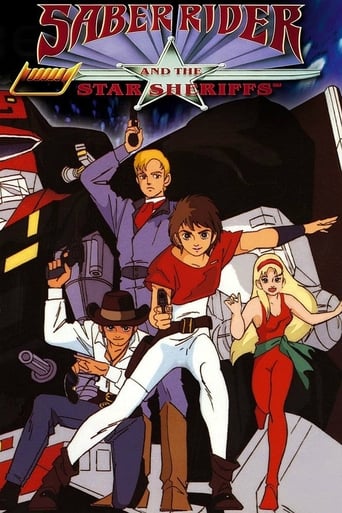 Rating: 7.8/10 by 15 users
What Did You Do on Your Summer Vacation?
Saber Rider and the Star Sheriffs is an animated television space western, similar to the series The Adventures of the Galaxy Rangers and BraveStarr. The series premiered in the United States in 1987 and had a run of 52 episodes. The show was based on Star Musketeer Bismarck, a Japanese anime series created by Studio Pierrot that achieved moderate success in Japan. The English language rights to the series was purchased by World Events Productions, the same company behind the English-language version of Voltron, in 1986. WEP reorganized and rewrote the series, incorporating the original episodes and creating 6 new ones, before releasing it under the name Saber Rider and the Star Sheriffs.
Release Date: Mon, Sep 14, 1987

Country: US
Language: En
Runtime: 22